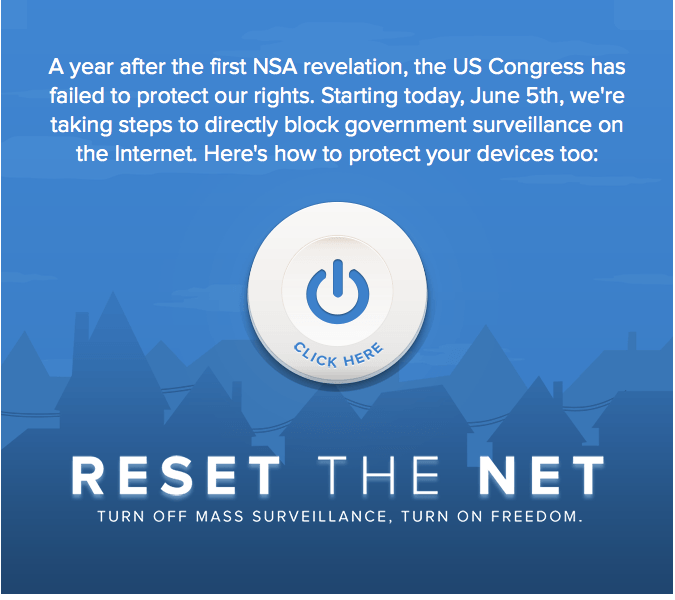 We here at The Finch & Pea are supporters of freedom, privacy, and the open exchange of ideas. We do our best to respect your privacy and the rights of those who produce creative content.
To those ends, we have, from the beginning published under Creative Commons licenses and have joined in advocacy to oppose government mass surveillance. Today, we are joining a multitude in the Reset the Net campaign to take steps to provide a secure Internet, because our governments will not act to respect our basic freedoms. As security expert Bruce Schneier has noted, organizations like the NSA have chosen to work to make the Internet less secure for all of us, in order to make it easier for them to attack those they perceive as threats.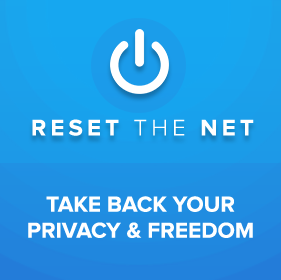 As a WordPress.com hosted site, we cannot directly affect the addition of security features as recommended by the Reset the Net campaign. Fortunately, we don't need to. Automattic, the parent company of WordPress.com has announced that it will be implementing the Reset the Net recommendations by implementing SSL on all its subdomains. They have also created an easy to implement Internet Defense League widget you can put on your own WordPress.com site to help spread the word.
We would also encourage you to click the banner at the bottom of the page or the Reset the Net logo to get information about taking back your privacy and helping to make the Internet secure.